Mom's Equipment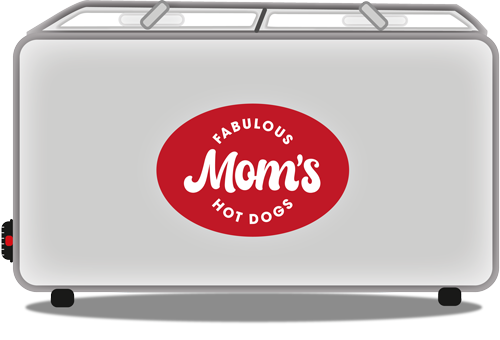 Bain Marie
Step up your hot dog game with Mom's bain maries. Holding up to a whopping 70 hot dogs and ensuring they stay flavourful and primed to serve, these stainless steel electric wonders are a cinch for cafes and kitchens. Plus, they nestle perfectly atop our hot dog carts. Just a splash of water, and you're set! And when the day's done? Cleaning's a breeze.
Hot Dog Cart
Roll out the red carpet for our top-tier stainless steel hot dog carts. Showcasing branding on all sides, each cart boasts dual electric bain maries, storing up to 140 hot dogs. With ample storage for essentials inside including a spot for a gas canister, they're the epitome of function meets fashion. And here's the kicker: they're available on a free-on-loan basis (T&Cs apply).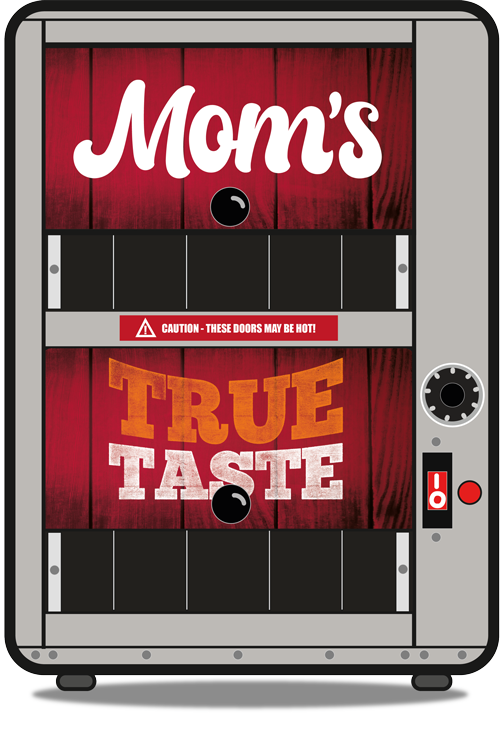 Warmer
When speed's the game, Mom's quick serve warmers are the name. Custom-built to hold hot dogs in our signature foil bags, these two-tiered hot-hold units ensure every customer gets their bite - fast. Crafted in stainless steel, installation and maintenance are as swift as your service.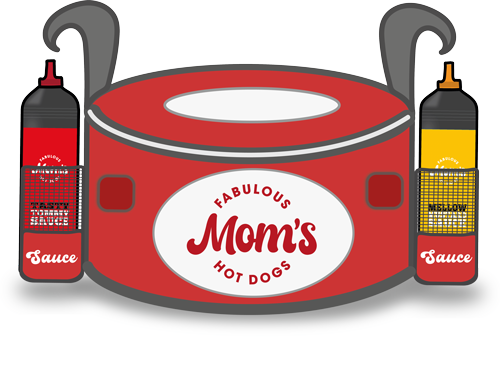 Hawking Bag
Serve Mom's hot dogs anytime, anywhere with our top-notch insulated hawking bags. Complete with sturdy straps, quick-access zips and side pockets for our signature sauces, each bag is a roaming hot dog haven. Decked in Mom's vibrant branding, just sling it on and serve up smiles!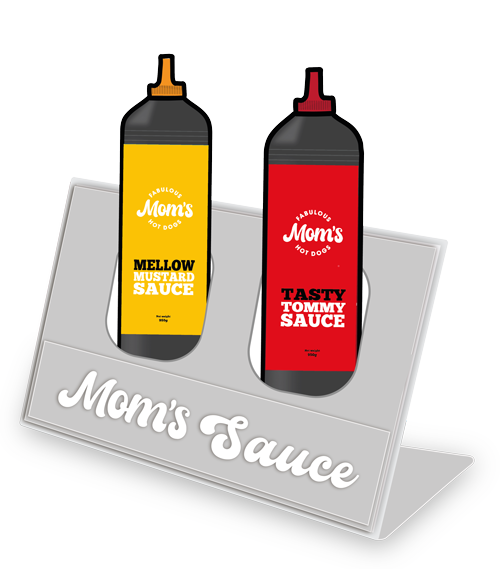 Sauce Station
Introducing our sleek sauce stations - the ideal backdrop for Mom's delectable sauces. Sporting stainless steel and vinyl branding, these stations ooze professionalism while keeping things neat. A must-have for any counter eager to impress.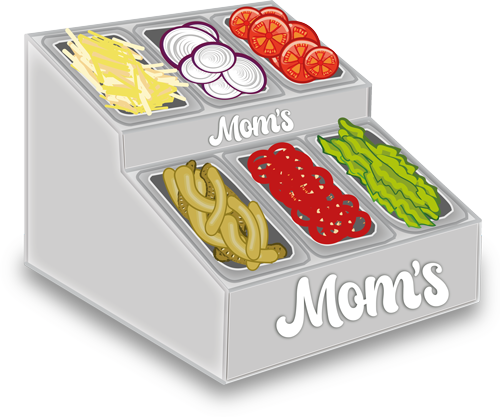 Topping Station
Add flair to your fare with Mom's topping station. This stainless steel beauty boasts six deep trays, each with fitted lids, ensuring your toppings stay fresh. Give your customers the variety they crave and keep that counter clutter-free. Ready to elevate your setup? Dive in!
Elevate Your Service
Boost your sales with Mom's top-notch hot dog equipment. Our range ensures that every hot dog served not only tastes great but looks great, too, making customers come back for more.